COVERGIRL "COLORLICIOUS"
︎ As the co-sponsor of New York City's 2015 New Years Eve event, CoverGirl teamed up with Grey and The Mill to create eight unique billboards in Times Square for the

"Colorlicious"

campaign, introducing a line of lipsticks in the new year.


I led the

Mill+

team to create vibrant animations combining images of succulent cherries, pink ice cream and drizzled caramel with the fun lipstick shades. Each film was tailor-made for the specific shape and angle of the Times Square billboard, while keeping the images creatively consistent.


CoverGirl fans posted images to social media of their beautiful lipstick colors worn on New Years Eve using the #ColorfulCountdown hashtag.

Client: Covergirl
Agency: GREY
Director: Andreas Berner
Design/VFX/Post: The Mill +
Producer: Eliana Carranza-Pitcher
Asst. Producer: Georgina Castle


Design & Animation: Damien Bastelica, Tetsuro Mise, Steve Kutny, Vivian Kim & Paige Money
2D Artist: Aron Baxter
3D Artist: Lauren Shields
Colourist: Aline Sinquin & Josh Bohoskey
Music: "Feel It" by Kovas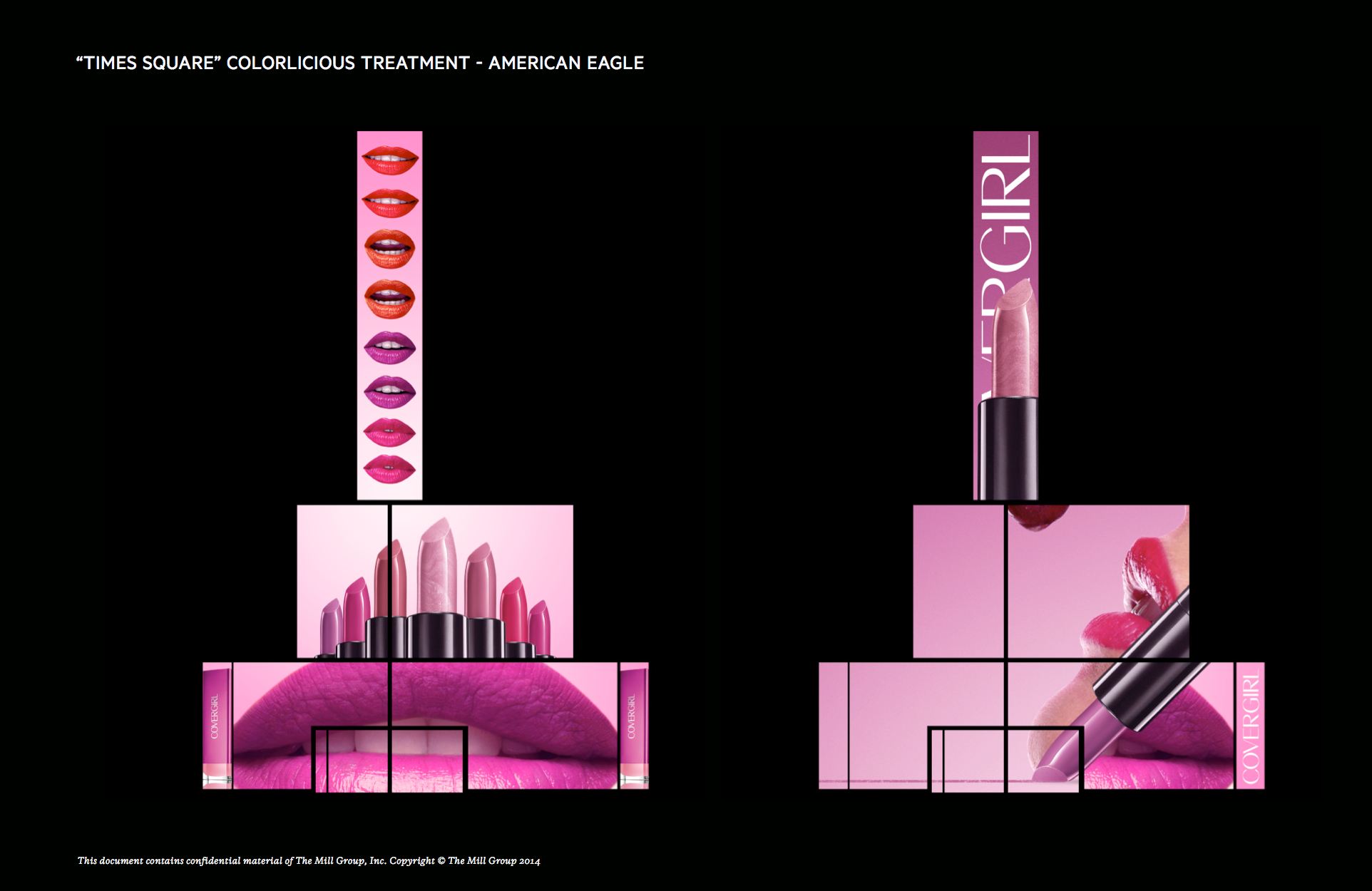 ︎ back
︎next